Reach your customer in a different way to actually grab their attention.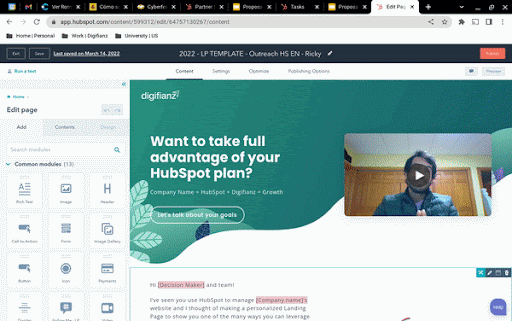 Table of Contents
Why do we create outreach campaigns?
So many marketing & sales emails and messages get sent to trash without even being open. Why not do it in a way that is unique and will generate curiosity and value?
Including personalized information in a creative way for target roles and companies will boost your chances of the lead actually engaging and positively reacting to your messages.
What's included in our outreach campaigns' recurring service?
Project management
Full campaign setup in HubSpot, with LinkedIn Sales Navigator guide:

Contact and company selection
Content and message customization
Connection message template
Follow up message template
4 (four) email post conversion sequence

Customizable outreach assets:

Landing page
Thank You Page
Thank You Email Configuration
What does it require?
HubSpot Marketing and Sales Professional Licenses
LinkedIn Sales Navigator License
Brand Manual
Buyer Persona & Buyer's Journey Strategy
What to expect?
Your sales team will receive a strategy guide, assets and the necessary training to understand how the process works from beginning to end.
We'll help analyze the results on an ongoing basis, make optimizations if needed and Improve critical metrics.

If you are looking for a growth partner that takes pride in the work they do with you and responsibility for each strategy point, while celebrating wins with your team along the way, get in touch with us!